R&D
iSee R&D team is made up of the most capable and experienced engineering talents and is the good designer for the smart home products, beauty personal care and the other product which makes life easier and healthier.
As a professional developer and manufacturer in China for the digital products and electronics products, Isee can do ID design, prototyping and electronics part design, mould design and production and package design etc. Our R&D Team has 5 engineers and 1 ID designer. They have average 5 years' experience in this industry. They are not only the "tech stuff" but also keep up the trends of the market . The are very well in the communication and team work and are capable of understanding the customer's requirement, providing their own opinions and being helpful to ensure the products producible, compatibility and reliability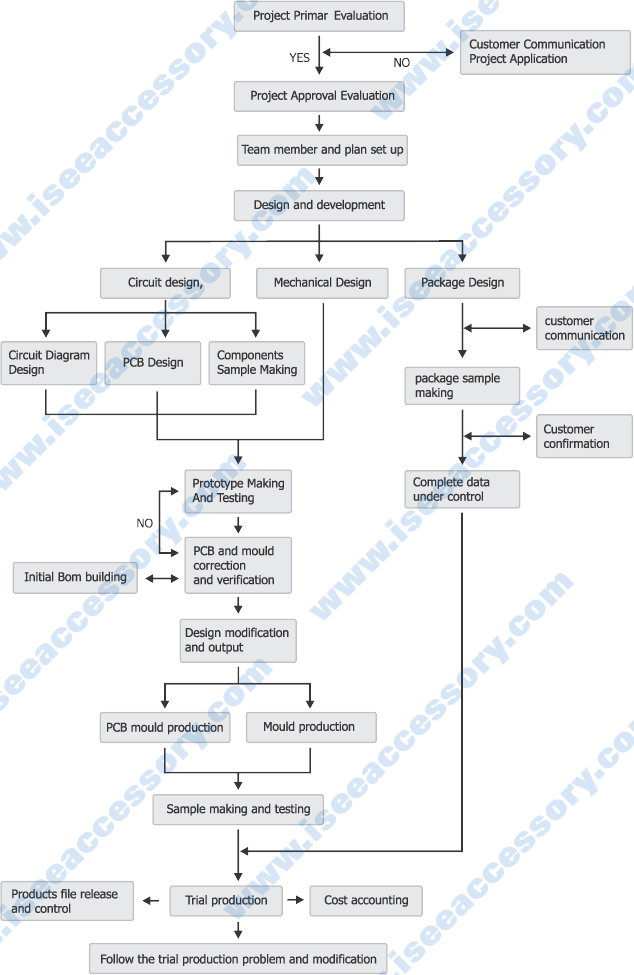 Final confirmation and release


Their main works are
1. To collect the information from the market, and absorb the advantage and avoid the disadvantage.
2. To Actualize the products concept form the customers
3. Working with the marketing team to develop our own products
4. Training the sales stuff with the products information
5. Improve the current products and optimize the current production process.